Shop for Designer Eyeglasses in Rock Hill, SC
Skip the frustration of visiting the eye doctor and then waiting to go shopping for your eyeglasses. At Palmetto Eye, we have years of experience providing residents of Rock Hill, SC, and the surrounding areas with reliable optometry services. This includes helping you select the perfect pair of eyeglasses.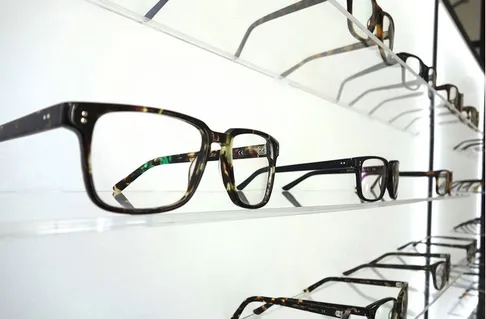 Frames Built for You and Your Prescription
Our optical shop features a huge selection of frames by all the most popular designers. Most frames can be matched to your prescription including bifocals, single vision, progressive, and prism lenses. Select the one that matches your purse from brands including Coach, Vogue, and Vera Wang. Pick another pair that is perfect for the gym from our selection of Nike, Polo, and Oakley.
Our staff can even help you choose the frames that complement your appearance by teaching you to look at your face shape and skin color. Explore all the latest designs worn by celebrities or find something more traditional. We carry them all.
On-Site Eye Exams by a Certified Doctor
Schedule your annual vision checkup with an eye doctor near me. The offices of Palmetto Eye are conveniently located in Rock Hill across the street from Dunkin and CVS. Our eye doctor will evaluate your eyes to determine if there have been any changes in your prescription. If so, we will help you select the perfect pair of glasses depending on your condition, lifestyle, and personal style preferences.
Prescription Sunglasses Give You More Options
The sun shines bright in South Carolina. Stop fiddling with your glasses while driving around town when you buy new prescription sunglasses in our optical shop. Available from most of our designer frame collections, transition eyeglasses will stay in place while you walk in the door and the lenses change from tinted to clear. If you prefer a more traditional pair of sunglasses, the lenses can be crafted with your prescription.
Optometrist in Rock Hill, SC
If you have been looking for an "eye doctor near me," in Rock Hill, SC, Palmetto Eye is ready to assist you. We will evaluate your condition and help you pick out the perfect pair of eyeglasses. For more information or to schedule an appointment, call us at (803) 985-2020.