Cataracts, which are a clouding of the eye's lens, develop over time. In the U.S. alone, 60% of Americans will develop a cataract at some point in their lives. Vision is impaired as the lens of the eye becomes cloudy. An eye exam is necessary if you think you may have a cataract, and we can provide you with the help you need at Palmetto Eye in Rock Hill, SC.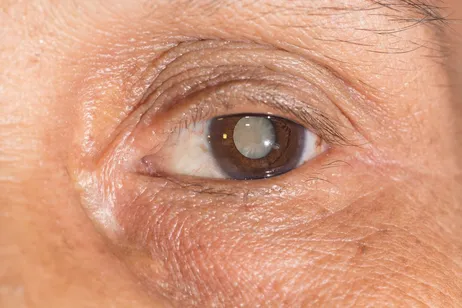 Who Can Develop Cataracts?
Cataracts can develop in anyone. However, it occurs most often in people 45 years old, and even more for those over the age of 65. Certain medications such as those used to treat asthma may cause people to develop cataracts as a side effect. Other times, cataracts may be caused by diabetes. There are certain instances where children are born with congenital cataracts. Even though this is rare, it can happen for many reasons relating to the health of the mother during her pregnancy. Other risk factors are exposure to ultraviolet light, diabetes, and cigarette smoke exposure.
What Are the Most Common Symptoms of Cataracts?
Symptoms of cataracts include:
Distorted or blurred vision
Loss of depth perception
Color changes in pupil
Needing to squint to see distant objects
Sensitivity to light (particularly bright lights)
How Does an Optometrist Remove a Cataract?
Outpatient surgery is an option for those who need cataract-removal surgery. This surgery is painless and does not involve patches, injections, or stitches. The cloudy eye lens is broken up by ultrasound and the clouded lens pieces are extracted. A new intraocular lens is then inserted through a very small incision. Bleeding does not occur since there are no blood vessels that are cut, and only topical anesthesia is used. Patients are typically able to resume their normal activities the following day.
When Does Surgery Become Necessary?
Cataract surgery should be discussed with your eye doctor as your vision begins to decline due to cataracts. This is because you may begin having trouble resuming your daily activities once your vision declines even more. Cataracts may ultimately begin to interfere with reading, driving, and other activities.
Schedule an Eye Exam with Our Optometrist in Rock Hill, SC
For more information on cataract treatment or to schedule an appointment with our eye doctor, call Palmetto Eye today at (803) 985-2020.